Woman's Club Minneapolis Wedding / Maggie + Eric
Woman's Club Minneapolis Wedding
Maggie and Eric
11/2019
Maggie and Eric met in an adventure and events group. When they started carpooling, Maggie remembers the other girls were jealous since Eric was by far the cutest guy there. They were married last year at St. Olaf Catholic Church, Minneapolis, MN, then met family and friends at the Woman's Club Minneapolis for their wedding reception.
While Eric and his friends hung out at the church, Maggie and her family dressed in the Minneapolis Club. Maggie's father and brother met her for a first look and were shocked to see her all done up since that's not her usual style.
Eric grabbed Maggie's hand when they met down the aisle, and smiled at his beautiful bride. Although their ceremony was traditional, the priest peppered in details about the couple that made their guests smile.
Their social hour took place on a floor of the Woman's Club. Eric is an avid fan of superheroes, so Maggie picked out an adorable hero-themed cake topper.
Maggie's brother rode a scooter into the reception during the grand march – that was a first for many. The happy couple took the dance floor with a choreographed dance that was spectacular. They then grabbed a bag of fun props and invited their friends onto the dance floor with them.
Maggie and Eric- Thank you so much for having us at your wedding day! It was so great to see you all make it official and a ton of fun to celebrate with you. Both of you are sweet, kind, and welcoming. Sending you lots of love as you settle into your life together!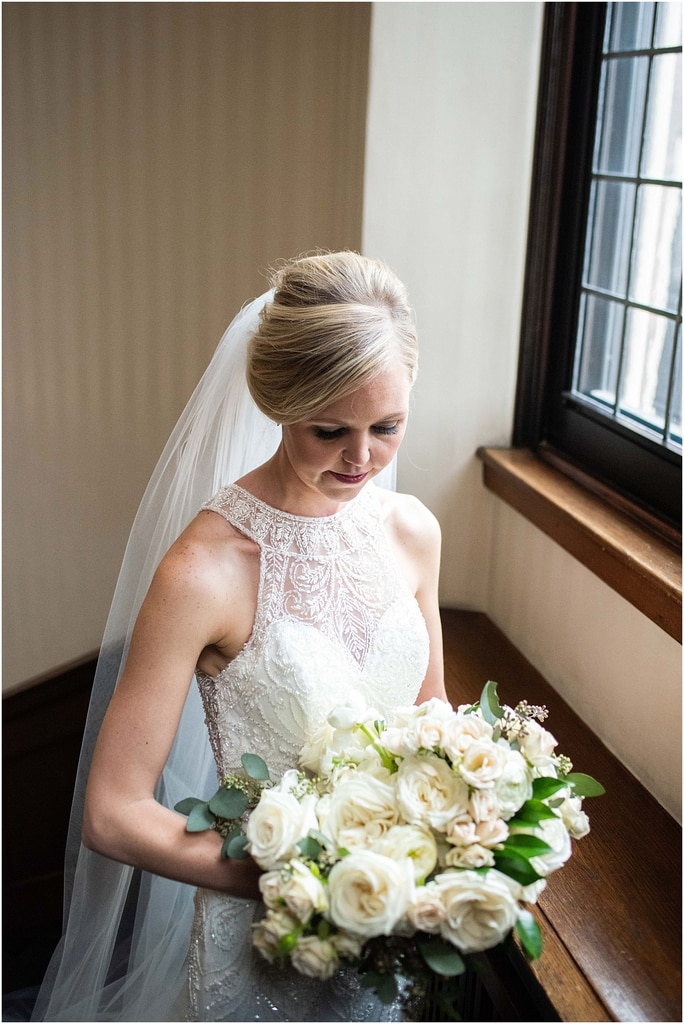 Woman's Club Minneapolis Wedding vendors
DJ: Trustworthy Music DJ
Hair and Make-Up: @Primped
Dress: Annika Bridal Boutique
Suit: Men's Wearhouse – Rosedale Marketplace
First Dance Choreography: The Flying Pig Studio
Florist: Martha's Gardens
Cake: Buttercream Wedding Cakes
Want to see more of Maggie and Eric? I sure do! Here's their engagement session!
https://angeladivinephotography.com/wood-lake-nature-center-engagement/